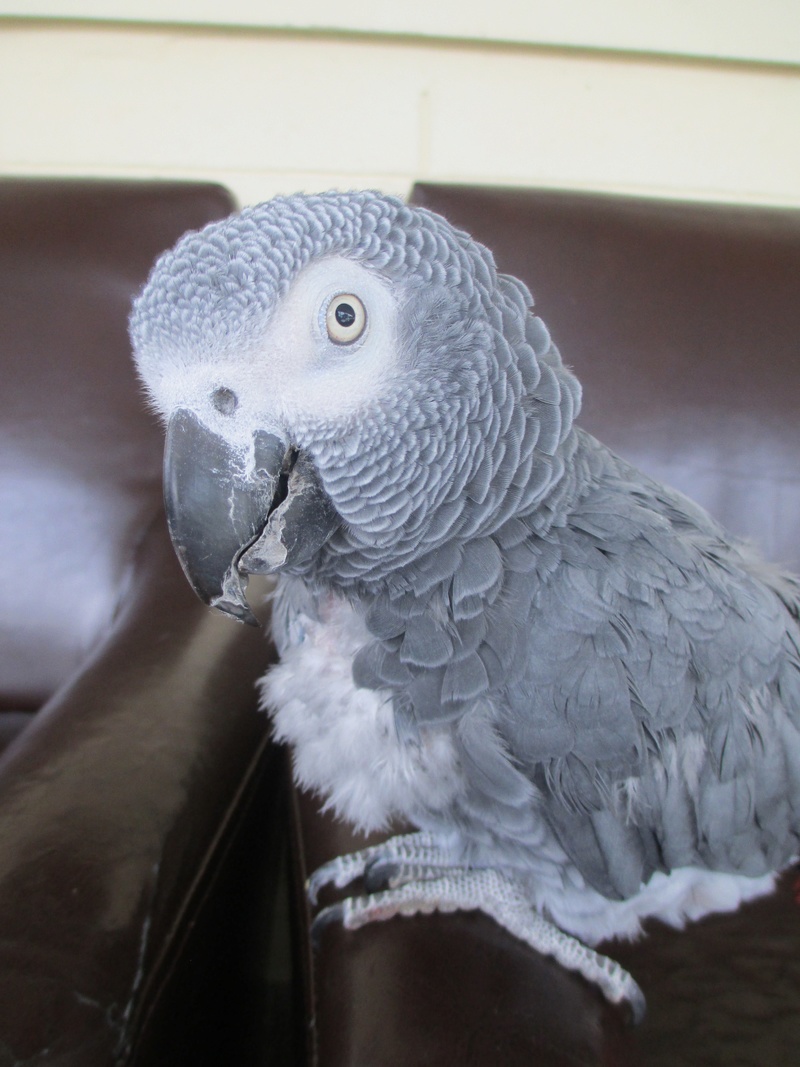 Hello, my name is
Grey Bird
! Here is a little bit about me,
Age:
21 -
Gender:
Male
Species:
Congo African Grey
Nicknames:
His full name is Greyson Carter. I call him Grey, Bird, Bat Bird, Buurd, and other silly things.
Favorite Treats:
Almonds, banana, popcorn, apple, corn, grapes
Favorite Places to Hang Out:
With mom! I would rather be with her then anywhere else!
Pet Peeve:
Sticks, towels, and Jester's screaming
Quirky Habits:
When someone is in the kitchen, I ask them for food!
Why I Love my Owner:
I adoreeee my momma! She loves me, and makes me toys, and plays with me, and I just always want to be with her!
How I met my Owner:
I had been Grey Bird's Godmom for a few years, and was supposed to take him if anything ever happened to his owner of if she couldn't take care of him anymore. In February 2015, she asked if I would take him, and of course I said yes!
When I got him, he hadn't been out of his cage or handled much in years. I slowly worked with him and became his friend.
Now we are the best of friends, and there is no where he'd rather be then on my hand or chilling in my lap. (:.
Hi Grey Bird! This is Jester Bean stopping by for a test visit. Hugs, Jester Bean


Similar topics
---
Permissions in this forum:
You
cannot
reply to topics in this forum